Military and Overseas Voter Empowerment Act is One Step Away From Becoming Law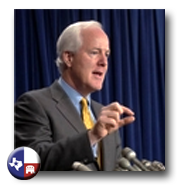 The U.S. Senate passed the Military and Overseas Empowerment Act (MOVE Act) yesterday, putting the bill one step away from becoming law. If passed, this bill will provide key military and overseas voting reforms.
Our military service members are fighting each and every day to protect the rights and freedoms of their fellow Americans. So it's incomprehensible and unacceptable that many still face substantial roadblocks to participating in our national elections. Voting has remained a challenge for troops and their families for many reasons and for many years. With combat operations ongoing in Afghanistan and Iraq, the operational tempo for our military service members is high. The voting problems are only getting worse, and that's why I've been fighting in the Senate to correct the broken process and help these brave Americans exercise their precious right to vote.
I'm pleased the House and Senate have passed the MOVE Act, which is now on its way to President Obama for his signature. The important bipartisan legislation includes military voting reforms that I've been pushing for years in the Senate, as well as many other common-sense reforms. I will continue fighting for the rights of our service members, but the MOVE Act marks a major milestone and constitutes a big step in the right direction to ending the disenfranchisement of our troops and their families