The CHIPS for America Act to be Signed Into Law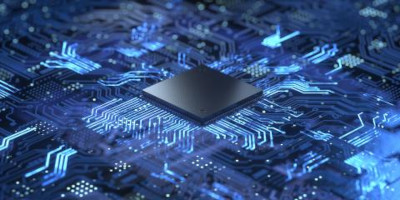 As we speak, China is conducting aggressive military drills around Taiwan – violating their airspace and simulating what an attack on Taiwan would look like. They have been ratcheting up their aggression against Taiwan and their regional neighbors. CIA Director William Burns said just last month, it's not a question of if China will "use force to control Taiwan, but how and when."
Not only does that pose a threat to democracies everywhere, but it poses a direct threat to United States. Right now, Taiwan produces 90 percent of all advanced semiconductors chips. Semiconductors are the brains behind everything from your cell phone to the advanced weapons systems that keep our nation safe. That makes them an integral part of our daily life – and the backbone of America's national security.
For years, domestic manufacturing of semiconductor chips has dwindled, and our reliance on other countries for this vital technology has increased. America depending on an adversary for foundational technologies like semiconductors is a serious vulnerability to our national defense and economic security. And that is especially true if President Xi gets what he wants and takes over or destroys all of Taiwan's chip manufacturing capabilities. 
The United States cannot allow this to happen. 
That's why I wrote the CHIPS for America Act with President Trump's national security team in 2020. And it's why I was proud to join Secretary Pompeo, Secretary Esper, Secretary Ross, Assistant NSA O'Brien, and Trade Rep. Lighthizer – among many other top Trump administration national security officials – in championing the passage of the CHIPS Act of 2022. This critical national security legislation will ensure semiconductors are made in America by establishing our own domestic supply chain across our country. This legislation was authorized and passed overwhelmingly with bipartisan support in the House version of the 2021 National Defense Authorization Act.
This legislation has already made an impact, as semiconductor companies are making investments in states across the country. Companies such as Intel, Samsung, and Texas Instruments, have announced investments totaling hundreds of billions of dollars directly into Texas. Additionally, these investments will create thousands of jobs in Texas and across the country. 
Tomorrow, this bill will be signed into law. I could not be more proud that my idea two years ago to secure the critical advanced semiconductor supply chain has now become law. This is a big win for Texas and for U.S. national security.