Cruz, Stefanik Confront Alma Mater in Letter Demanding Harvard Condemn Antisemitism
by Ted Cruz
on October 19, 2023 at 12:49 PM
---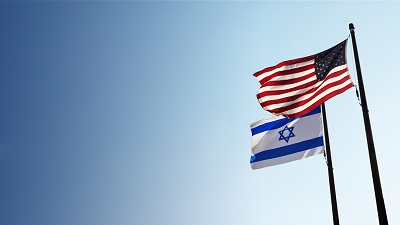 U.S. Sen. Ted Cruz (R-Texas) and Congresswoman Elise Stefanik led Harvard alumni in Congress in sending a letter to Harvard University President Claudine Gay demanding that their alma mater condemn the antisemitic statements made by student organizations at Harvard University.
The letter was sent to the university following the war Iran-controlled Hamas terrorists launched against Israel on October 7, 2023 when over thirty Harvard students organizations released a statement blaming Israel for the Hamas terrorist attacks carried out against Israeli civilians. For two days, Harvard University leadership failed to release a statement denouncing the abhorrent atrocities being carried out against Israel. When the university's leadership finally released their statement two days later, they did not condemn Hamas for their brutal attacks, much less address the statement of the student organizations. Following public outrage, President Gay condemned the attacks three days after they occurred.
Upon sending the letter, Sen. Cruz said, "Sadly, there are few places on earth with more vicious antisemitism and hatred of Israel than American 'elite' universities. It's disgusting, and it's dangerous. I'm particularly ashamed that student groups from my alma mater, Harvard, blamed Israel for the genocidal war that Hamas terrorists are brutally waging. It is past time for universities to stand up and squarely address the antisemitism that they have been breeding and unleashing, including on their own Jewish students. Harvard must decide whether it wants to be a true institution of higher learning or an incubator of bigotry and antisemitism whose students try to rationalize and justify child rape and mass murder."
Read the full text of the letter here.
Dear President Claudine Gay:
As Harvard University alumni, we write today to express our outrage and disgust over the statement made by over thirty Harvard student organizations that blames Israel for the Hamas terrorist attacks brutally carried out against Israeli civilians. This statement is abhorrent, and we demand that you immediately condemn it publicly and clarify that Harvard University strongly opposes this dangerous antisemitism.
On the morning of October 7, 2023, Hamas terrorists invaded Israel and began indiscriminately murdering, torturing, abducting, and raping innocent Israeli civilians. The Iran-backed terrorist organization slaughtered over 700 people on the first day of their attack, the greatest loss of life for the Jewish community in a single day since the Holocaust. There is no justification for Hamas' barbaric behavior.
Following the indiscriminate Hamas terrorist attacks, over thirty student organizations at Harvard University released a letter stating that Israel was "entirely responsible for all unfolding violence." This should have warranted an immediate unequivocal condemnation from yourself and Harvard University leadership. Instead, you waited two days to release an initial statement that failed to even condemn the terrorist attacks against Israeli civilians, much less address the antisemitism on your campus. Your original statement claims that Harvard is committed to fostering an environment of open dialogue and empathy. However, your delayed response makes it clear you are only committed to intentionally fostering an environment that allows rampant and dangerous antisemitism on Harvard's campus. Your failure to immediately repudiate the letter from the student organizations makes you and the entire Harvard University leadership complicit in creating an environment that enables antisemitism. After receiving significant public backlash for this weak statement, you released an updated statement three days later finally condemning Hamas, this is too little too late.
It is sickening that students at Harvard University are so steeped in their hatred for Israel that they have chosen to ignore reality, cheer on ruthless terrorists, and blame innocent civilians. This heinous statement and the support it received from over thirty student organizations across Harvard University should raise immediate concerns into Harvard's curriculum regarding the State of Israel. This type of unified hate and ignorance cannot be allowed at Harvard University, and you must investigate its origins.
Any voice that excuses the slaughter of innocent women, children, and babies has chosen the side of evil and terrorism. Harvard University must publicly condemn this statement and make it clear that it opposes violence against Israeli citizens. As Harvard University alumni and Members of the United States Congress, we are deeply disappointed in our alma mater and demand immediate action to address this blatant antisemitism.
Sen. Cruz and Rep. Stefanik were joined by fellow Harvard alumni including Representatives Dan Crenshaw (R-Texas), Kevin Kiley (R-Calif.), Brian Mast (R-Fla.) and Senators Mike Crapo (R-Idaho) and Dan Sullivan (R-Alaska).