Steven Hotze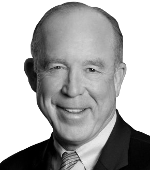 With a goal to help individuals achieve optimal health and lifelong wellness through the natural treatment of food and airborne allergies and yeast sensitivity, as well as balancing the thyroid, adrenal and sex hormones, Dr. Hotze believes in evaluating an individual's symptoms and then treating their underlying causes naturally. Dr. Hotze graduated from the University of Texas Medical School in 1976.
Once he completed the program, he pursued a career in family medicine, opening a practice of his own in Austin and later in Houston. After practicing traditional family medicine for well over a decade, Dr. Hotze broadened the scope of his practice and trained in allergy in 1989. The focus of his practice then shifted from medicating a patient's symptoms to treating the cause of the symptoms, in many cases, their allergies. His patients were actually getting better. Dr. Hotze's practice continued to evolve.
His reputation and natural approach to treating his patients has drawn attention from not only his peers but also from the local and national media. He has made numerous television and radio appearances, including Houston's KHOU "This Morning" television program with Deborah Duncan, CNN'S American Morning show as the expert on natural, bio-identical hormone therapy in New York, Houston's FOX Channel 26, the CBS Early Show in New York and numerous other radio and television programs throughout the country.
Dr. Hotze is a radio talk show host on Houston's KSEV 700 AM - Houston and KVCE 1160 AM - Dallas on Health & Wellness, where he leads insightful discussions on health and wellness and gives the listening audience an opportunity to call in and ask him questions.
Steven Hotze is also very politically active and a key player in the anti-abortion movement.
Posts by Steven Hotze