Brandon Darby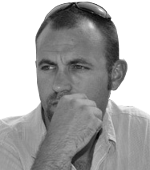 Brandon Michael Darby is an activist who rose to international recognition for his role in co-founding and directing the Common Ground Relief organization in New Orleans' 9th Ward in the aftermath of Hurricane Katrina. Though once a prominent radical who worked with former Black Panther Party members, Palestinian and various other radical groups, his experiences led him to have a deep love for his country and to feel an obligation to support and protect its system. He once again gained international recognition for his role as an undercover operative in the FBI's Informant/Human Source Program, working with the FBI's Joint Terrorism Task Force and having directly participated in stopping violence against U.S. and Israeli citizens. Furthermore, his public stance of being proud to have served with the FBI and his refusal to be silent and enter the Witness Protection Program has been a source of controversy and outrage amongst radical Leftist groups.
His work and efforts have been profiled in hundreds of print, radio, and television interviews. He has been a subject of numerous documentaries.
He currently resides in his home state of Texas and continues with his passion to investigate and expose groups and individuals who intend harm to the United States, though he now does so as a private citizen. He has become a staunch ally and advocate for the FBI's use of informants and for the role they play in the frontlines of keeping citizens rights and safety protected.
Brandon Dary blogs for Andrew Breitbart's BigGovernment.com.
Posts by Brandon Darby