TexasGOPVote Blogger Endorsements: Larry Perrault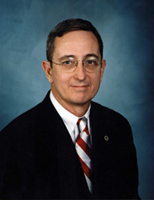 US Senator
I have supported John Cornyn in the past. I believe he is a genuine conservative who cares about Texas and The Constitution. But I can't support him at this point. The time for the genteel status quo push-pull is past, and Cornyn has been too taken up by party Leadership of which he is a part. I agree with Cornyn and others who say they have the same ideals as more conservatives, but may differ on tactics. Yes, it's their tactics that I think are ineffectual. We will act decisively to rescue a buried constitutional ideal or it will be suffocated under heresies and defiance of it. But the right other option isn't obvious. Steve Stockman is a longtime conservative, twice House Rep. whose name will probably come closest to overcoming Cornyn. I think another Hispanic Senator would help Texas and Republicans, and Linda Vega is an accomplished and competent conservative. But I best like the manner that Dwayne Stovall expresses himself. So I'm not sure what I'll do, but I can't support Cornyn. I haven't voted early, but if I voted today, I'd add my vote to Stockman's total. But I'll decide on Primary day.
Governor
I was unsatisfied with the law school convention that I got back from Greg Abbott's office, but I'll support him. His ambitions, abilities and character have been solid. He should win and I'll hope that circumstance will bring him to move to protect Texans' rights beyond what is accomplished in flawed legal judgments.
Lieutenant Governor
Jerry Patterson offers thoughtful considerations and plans on immigration and not just stark and reflexive platitudes. On other matters, the stated positions are mostly the same and Dewhurst's actual conservative action is a bit flaccid.
Attorney General
Ken Paxton and Barry Smitherman both have some notable Texas conservative endorsements; particularly Paxton's list of Texas veterans including Ted Cruz, which suggests he'll win. I've liked the way Smitherman has expressed his sense and priorities, but I can support Paxton. I'll wait to see if either grabs me in the final days.
Comptroller
Debra Medina took 18.6% of the vote as a candidate for Texas Governor along with Rick Perry and Kay Bailey Hutchison in 2010. I supported Perry's likely win, especially against Hutchison. But Medina has always expressed her belief that Texas should assert its constitutional prerogative and nullify federal abuses like Obamacare. As many who support such state assertion, she is somewhat libertarian. Though I have strong inclinations that way in terms of the federal government and think no one in Washington has spoken fiscal and monetary sense like Ron Paul, and see some validity in his foreign policy points, when pushed to the logical implications, Paul leaves me scratching my head. But today I will support Medina and hope if she gets there she can rattle some cages in Austin. By the way, I think we can find common cause with libertarians as I'd like to discuss separately.
Land Commissioner
David Watts or NOT George P. Bush
Agriculture Commissioner
Sid Miller
Railroad Commissioner
Becky Berger
For the Supreme Court nothing moves me to oppose the incumbent Republicans
---
Disclaimer: The views of individual TexasGOPVote bloggers do not necessarily reflect those of TexasGOPVote.com.