Rep. Tony Gonzales Announces Over $13 Million for Border Security in TX-23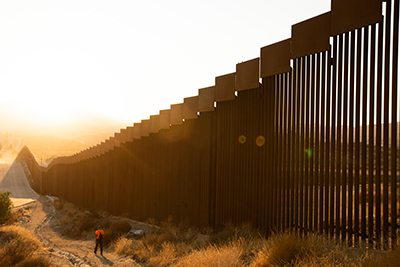 Congressman Tony Gonzales (TX-23) announced over $13 million in federal funding for border security through Operation Stonegarden. Operation Stonegarden is a federal grant program that provides funding to local and state law enforcement agencies to partner with Border Patrol against human and drug smuggling. Congressman Gonzales has been a fierce advocate for increased Operation Stonegarden funding and helped secure a total of $90 million for this program in Fiscal Year 2023. Nearly one-third of Operation Stonegarden funds that were allocated to the state of Texas went to TX-23, which received more than any other congressional district in the nation.
"Operation Stonegarden has played a key role in helping law enforcement put a stop to cartel activity across TX-23," said Congressman Tony Gonzales. "I have fought hard to ensure this program is strengthened and am pleased to see that more than half of the 29 counties I represent will receive funding this year to combat the border crisis in Texas. Our men and women behind the badge need every tool available to push back on illegal immigration, and this funding will go a long way to help them achieve that."  
Additionally, Congressman Gonzales authored an amendment to the FY24 Homeland Security Appropriations package that raised the total amount for Operation Stonegarden funding to $110 million. This level of funding was authorized as a part of H.R. 2, the Secure the Border Act, which Congressman Gonzales voted in favor of in the U.S. House of Representatives.