The Latest on Kildee and Abortion Funding In Health Care Reform Bill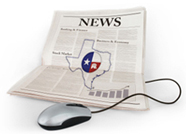 The following was sent in from Catholic Vote Action:
Dear Catholic Vote Member, Our radio ad is set to air. Click here to listen.
Late yesterday I contacted Rep. Kildee's office to inform his staff of our new radio ad and to confirm his position on the health care bill. Recall that Rep. Kildee is a Catholic and member of the Stupak coalition.
Kildee's office told me yesterday that he has not yet made up his mind.
Click here to chip in $15 to tell Rep. Kildee to STAND STRONG!
This news was shocking given the news reports suggesting he had caved.
Yet this morning, it sounds like hes heading back towards a Yes vote in favor of the pro-abortion bill!
A spokeswoman for Rep. Dale Kildee's office just said: "At this time, I understand Rep. Kildee plans to vote for this health reform bill [as it stands], but he is carefully reviewing the language to make sure there are adequate protections [against abortion]."
What he ultimately decides to do may be up to us.
The vote on the future of health care in America is hanging in the balance. Will a decades-old protection for the American taxpayer from funding abortion and companies that provide or cover abortion be lost?
Rep. Kildee is one of the final holdouts. Truly, his vote could decide it all.
This is why you and I are running radio ads on six radio stations in Saginaw and Flint, MI beginning at 6 am tomorrow morning, and running all weekend and all day Monday.
You can listen to the ad here: http://catholicvoteaction.org/blog/cva/index.php?p=982
You can contact Rep. Dale Kildee at the following numbers:
DC Office
Phone: (202) 225-3611
Fax: (202) 225-6393
Flint Office
Phone: (810) 239-1437
Fax: (810) 239-1439
Saginaw Office
Phone: (989) 755-8904 >/br> Fax: (989) 755-8908
Bay City Office
Phone: (989) 891-0990
Fax: (989) 891-0994

Finally, if you can help us out with any gift, please consider chipping in here.
The more we raise, the more ads we buy. It's that simple.
There are a lot of pro-life Catholic Democrats in Kildee's District. They love their Faith and they are opposed to any of their taxes being used to fund abortion, or companies that provide abortion or insurance coverage for abortion.
Let's make sure these voters know exactly what's going on.
Before it's too late.
Brian