Mexico "rejects" Texas' proposal to allow state police to deport undocumented immigrants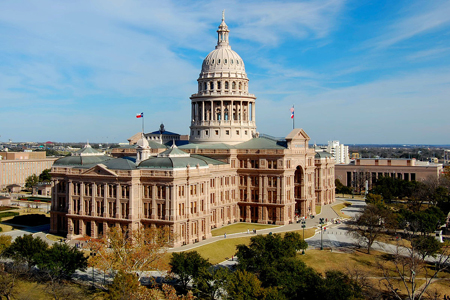 Authored by URIEL J. GARCÍA and originally published on texastribune.org
Related on TexasGOPVote: 
---
The Mexican government on Wednesday responded to the Texas Legislature's passage of Senate Bill 4 — which creates a state crime for entering the state illegally from Mexico and allows state and local authorities to deport undocumented immigrants — saying it "categorically rejects" Texas' latest proposal to arrest and deport immigrants to Mexico.
"The Government of Mexico reiterates its rejection of any measure that contemplates the involuntary return of migrants without respect for due process," says the statement from Mexico's secretary of foreign relations.
It added that Mexico, "recognizes the sovereign right of any country to decide the public policies that should be implemented in its territory," but Mexico also has a right to defend the estimated 10 million people of Mexican origin in Texas and "establish its own immigration policies in its territory."
"The Government of Mexico categorically rejects any measure that allows state or local authorities to detain and return nationals or foreigners to Mexican territory," the statement says.
The charge could be enhanced to a felony if the migrant is accused of other crimes or refuses to comply with a judge's order to return to Mexico. The bill also allows immigrants to present evidence that they are in the country legally during the prosecution. The maximum penalty for a misdemeanor charge is a year in jail; for a felony the penalty is two to 20 years in prison.
The Texas Tribune previously interviewed lawyers, professors and a former chief of the National Immigration Institute, the Mexico's immigration regulatory office, who said Mexico is under no obligation to accept non-Mexican nationals from Texas.
Mexico has agreements in place with the U.S. government to accept Mexican citizens and migrants from certain other countries when they are deported, and the sources said it would be unprecedented for Mexico to create a diplomatic relationship with a U.S. state over immigration matters.
Many of the immigrants entering the U.S. are not from Mexico, according to government data.
In fiscal year 2023, which ended on Sept. 30, about 83% of the 1 million immigrants encountered by Border Patrol on the Texas-Mexico border were not Mexican citizens. Many are coming from Central and South America, Asia or Eastern European countries. Some are also from Canada.
It's already illegal under federal law to cross the U.S.-Mexico border between ports of entry. Immigrants who violate the law can be criminally charged and put into deportation proceedings. A person who enters the country, regardless of whether they did it legally or illegally, has up to a year to apply for asylum.
In Texas, a majority of Democratic lawmakers, at least one Republican senator and civil rights organizations say that SB 4 is unconstitutional because the U.S. Supreme Court has ruled immigration laws can only be enforced by the federal government. During debate over the bill, Democrats warned that it could lead to civil rights violations against both immigrants and U.S. citizens, who may not have their papers handy when stopped by the police.
In a landmark 2012 case, Arizona v U.S., the U.S. Supreme Court ruled that local police didn't have the authority to arrest someone solely based on their immigration status and that responsibility falls to the federal government.
During a debate in the state Senate last week, Sen. Brian Birdwell, R-Granbury — who sponsored a similar proposal during a previous special session that would have required the state to turn arrested migrants over to federal immigration officials rather than deporting them — criticized SB 4.
"We are setting a terrible precedent for the future by invalidating our obedience and faithfulness to our Constitution," Birdwell said, before referring to a frequent Republican criticism that President Joe Biden has failed to secure the southern border. "President Biden's failure to obey his oath does not compel us to violate ours."