Rep. Roy issues statement after House votes to censure Rashida Tlaib
by Chip Roy
on November 9, 2023 at 9:12 AM
---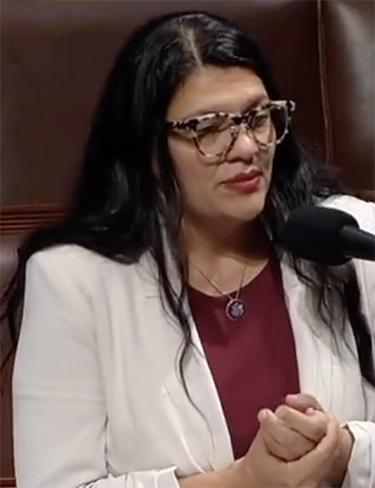 Representative Chip Roy (TX-21) issued the following statement after the House voted to censure Representative Rashida Tlaib (MI-12): 
I voted to censure Representative Rashida Tlaib for her actions and statements against Israel and her people, particularly following Hamas' recent heinous terrorist attacks on October 7.  
 
Representative Tlaib dismissed the brutal and barbaric attack by Hamas – the beheadings of babies and murder and kidnapping of innocent Israelis and Americans – as mere "resistance."  In doing so, she also suggested the United States – by virtue of funding and supporting Israel's right to defend itself – is complicit in these and possibly future attacks.  More recently, she posted a video promoting the mantra "from the river to the sea," effectively calling for elimination of the state of Israel and its people.  These statements and actions undermine our national security, endanger Americans and our allies, and represent conduct unbecoming a member of the U.S. House of Representatives. 
 
Last week, another colleague brought forward in good faith a different resolution to censure Representative Tlaib to address the abhorrent behavior – but due to concerns with certain assertions and drafting issues, I voted to table it and spent the week working to improve the effort.  While a vote to censure colleagues is not something we should undertake lightly, the resolution put forward by Rep. Rich McCormick respected the gravity of censure and is worthy of the bipartisan support – marked by 22 Democrats – it received.