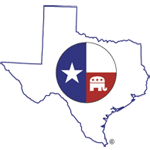 Restore
Renew
Reunite
Issues

You are here

Warren Chisum

The following interview with Texas Representative Warren Chisum is one of a series of interviews conducted by VOCES Action and TexasGOPVote with members of the Hispanic Republican Conference in the 82nd session of the Texas Legislature. Mr. Chisum represents House District 88, which includes 19 rural counties outside of Amarillo and Lubbock, Texas. 

It was a great experience to interview State Representative Warren Chisum. He was very cordial in receiving VOCES Action and TexasGOPVote into his office very early in the morning and offering us coffee. Rep. Chisum is truly kind. Read more »

Republican Party of Texas - During the recent debate on the General Appropriations Act, several Republican Party members successfully defunded Planned Parenthood by $61 Million. These members' actions diverted tax money from abortion procedures and instead funneled the funds to worthwhile programs such as Alternatives to Abortion. Read more »

The following is an update of the Texas Speaker's Race from Texas Alliance for Life:

The Speaker of the House of Representatives is one of the three most powerful offices in state government, along with Governor and Lt. Governor. The Speaker controls the success or failure of bills by appointing chairs of all of the House committees and the complete membership of the powerful Calendars Committee, which must approve each bill before it can be considered by the full House.

America is burning, Ever since David Walker, former U.S. Comptroller General, resigned and went on a Paul Revere style ride throughout the nation shouting about deficit spending and national debt, we have been in serious trouble. Americans have been answering the call, even in Houston where I was proud to stand with 14,000 fellow fed up people assembling and protesting with fury. Four news helicopters hovered above us. It was a great movement to bring awareness to the problem to our fellow Americans.

While across the country there may be some debate about whether voters were voting FOR Republicans or AGAINST Democrats, one thing is clear in Texas. Texans want Conservative leadership and they have given the Republican Party an overwhelming majority to work with. This, of course, creates a question. Who should lead the Conservative movement in the Texas House?  Speaker Joe Straus would like to keep his job. Warren Chisum has thrown his hat in the ring. But neither of these men can be tagged with a label of being a champion of the principles that were campaigned on by the candidates and voters of Texas in this election. So, this begs the question, who would the Tea Party pick? Read more »

I'm sure by now your email and perhaps even your voice mail has been hit with messaging calling for the ouster of Texas Speaker of the House Joe Straus. Since I too have received those messages as well as a number of others asking my opinion and guidance, I'll add my thoughts to the mix. Read more »

For freedom Christ set us free; so stand firm and do not submit again to the yoke of slavery. - Galatians 5:1

TEXAS HOUSE GETTING READY TO RUMBLE

There should not be any doubt that TEXAS is RED after November 2nd! Not since after the Civil War have we had so many Republicans in the Texas House. Texans came out and sent a clear and loud message not only to the Obama Administration but to all Americans that we know how to stand up for what we believe in.