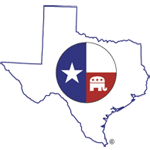 Restore
Renew
Reunite
Issues

You are here

omnibus bill

Here are a few thoughts on 2012 and beyond. In a recent piece in the Weekly Standard, Jay Cost observed that the 2012 election will be close and best case scenario for Republicans would be 51-49. Another aspect is that Obama has appeared to hit the floor as Jay Cost observed, "The Real Clear Politics job approval average has actually found a marginal softening on the disapproval number in the weeks since Election Day, while the approval number has been consistently between 45 and 47 percent.

Here are a few random thoughts that put the week in perspective.

Thought one: A friend of mine observed that with the passage of the recent tax bill; those of us living will not see their taxes go up. Those who will die after January 1st will see their taxes go up.

Thought two: The most intolerant place in the United States may be San Francisco.

The Democrats want to pass a $1.1 trillion spending omnibus spending bill before reading it (sound familiar?) However, in order to counter this reckless passage of the bill, Republicans have told clerks to read every single one of its 1,924 pages on the Senate Floor, which is expected to take 50 hours. Read more »

Today I cosponsored Republican Leader Mitch McConnell's (R-KY) one-page, alternative bill.

The American people spoke on November 2nd and Senate Republicans heard them. Unfortunately, my Democrat colleagues who are trying to ram through a 2,000-page $1.3 trillion omnibus spending bill that was introduced in the waning hours of the lame duck session appear to be suffering from amnesia.