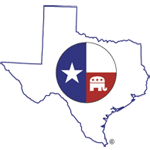 Restore
Renew
Reunite
Issues

You are here

financial corruption

In the past couple of weeks, I have been looking at politics in South Texas and the changing demographics as more and more people in the Rio Grande Valley have been moving away from the Democrat party to the Republican Party. This is partially because of the shift in values of the national Democrat party, but also because of the long-standing corruption of certain Democrats in this region.  

This was again illustrated in today's indictment by a Federal Grand Jury of Cameron County District Attorney (and Democrat candidate for the newly formed Congressional District 34) Armando Villalobos for receiving bribes and other violations of Federal Racketeering Acts. Read more »

Cameron County deserves better than this!

In a press conference Monday morning, Armando Villalobos, Cameron County District Attorney and Democrat Candidate for Texas Congressional District 34, confirmed that he's under federal investigation regarding the Abel Limas corruption scandal. Abel Limas, a former Judge for the 404th State District, and nine others have been indicted in federal court for their roles in a cash for court favors scheme.

At this time, Villalobos maintains his innocence but cannot explain or refute the allegations.

Adela Garza, Republican Candidate for Texas CD-34, remarks: "Our officials and public servants have failed to represent us with

School Districts all across Texas are having to cut back and slim down their budgets. This is a good thing. School Districts are spending outrageous amounts of money on non-educational expenditures like trying to build hotels. They also pay excessive amounts of money to administrators, and in fact,

Mansfield ISD School Board Swindled into Mandatory Arabic Teaching – plus Beaumont ISD and Lumberton ISD updates

Read this blog post for more stories of why financial reform is needed so that School Boards can have more control over the hidden, and possibly destructive, financial deals made by the School Administrations.

On February 17, the School Board for the Lumberton Independent School District (LISD) held a meeting. The School Board recently authorized an internal financial audit costing LISD $40,000 at a time when Texas public schools face large budget cuts. Among the public comments heard by the board, David Bellow, a concerned resident who recently wrote a letter about questionable financial practices within the Lumberton ISD offered his comments in front of the School Board. Here is his testimony: Read more »

This is a follow up to the letter on TexasGOPvote.com regarding Financial Corruption in Texas Schools. One section of this letter, which was about Texas School Corruption, called for action to be taken to prevent school districts from building hotels or doing other activities that directly compete with private, non-education related businesses, Read more »

Biggovernment.com picked up TexasGOPVote's post of the letter sent in by David Bellow about financial corruption at Lumberton ISD. Brandon Darby from BigGovernment.com adds to the story explaining: 

As scores of teachers are either being laid off or forced to dig deeper into their own pockets for classroom supplies, some Texas school administrators and left of center political interests have been quick to direct blame at Texas Governor Rick Perry for his defending of the state's educational sovereignty. By refusing federal dollars, Governor Perry also rebuffed the attached efforts of the Obama administration to further regulate the education and curriculum of Texas students.

The following letter about financial corruption in Texas schools was sent in from David Bellowi:

This Thursday at 7PM, the Lumberton School Board will reveal that the School Administration had been hiding, and spent, several million dollars last year without the knowledge of the School Board.