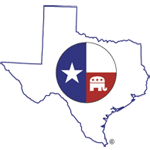 Restore
Renew
Reunite
Issues

You are here

2012 Elections

The National Republican Congressional Committee (NRCC) is a political committee devoted to maintaining and increasing the 239-member Republican majority in the U.S. House of Representatives.

To win in 2012, you had to understand 2010.

Republicans made historic gains two years ago – defeating Democrats in every region of the country and evicting Nancy Pelosi from the Speaker's chair. These wins were born out of America's frustration with Washington. For two years straight, Democrats ruthlessly forced a big-government, Washington-knows-best agenda on the American people. It was a disaster for the economy

What is it with the left and their admiration for China? Elizabeth Warren's most recent ad claims we should be more like China since they build a lot of roads. This is the same Elizabeth Warren whose claim of being part Native America got her a minority status at Harvard, even with her blonde hair and blue eyes, and who influenced Obama famous "You really didn't build that" speech. I will give Warren credit, she has no problem in claiming her roots as a true lefty, and Massachusetts is one of the few states where "let be like China" might actually sell. The ad should give one pause on the direction of where the Democratic Party is headed. Read more »

Does your mailbox look like mine? Overflowing with ads from candidates for the primary election? Stuffed with slates from various groups and organizations? Now then, are you ready to vote? Now you must walk through the gauntlet of poll workers handing out even more ads from candidates and slates of endorsements. You want to vote for the right candidate. But how do you know who to trust? Read more »

In December of 2010, US Border Patrol Agent Brian Terry was murdered by a gang of Mexican banditos. Two of the weapons involved in the shooting were learned to have come from a federal program called "Operation Fast & Furious".  Recently the House Judiciary Committee under the leadership of Chairman Lamar Smith (R-TX) held a hearing to receive testimony from US Attorney General (AG) Eric Holder as to the Justice Department's involvement in this operation.  Congressman Ted Poe (R-TX) is a member of that committee and recently sat down with me to discuss this and other matters related to Border Security and Illegal Immigration. Read more »

The following was sent in from Lt. Gov. David Dewhurst announcing that he is running for U.S. Senate:

Click on the video above to hear why I'm running!

Our nation has gotten off track. While our country is over $14 trillion in debt and 14 million Americans are out of work, Washington spends money we don't have on programs we don't need. Read more »

Congress is going to have to decide soon whether and by how much to extend the debt ceiling. In an interview on Silvio Canto Jr.'s blogtalk radio show, Dianne Costa, candidate for U.S. Congress, discusses the issue of the debt ceiling as well as the proposal by the Republican Study Committee called Cut, Cap, and Balance. Dianne Costa is the former Mayor of Highland Village, a city in North Dallas, and is a small business owner. Currently she is the owner of CEMA (Counseling, Education and Mediation Associates) of North Texas, LLC.

See Dianne Costa's comments and discussion with Silvio Canto during the interview regarding the debt ceiling and the cut, cap and balance proposal in the text excerpts below.

We have professional politicians running our country whose theory on government is a mess, to say the least. These policy makers and elected officials lack the clarity, simplicity, and intellectual honesty to live up to free market ideals that helped form our way of life as the United States of America. This over regulation has strangled and put our economy in a straight jacket leading to our unspoken depression as a nation. Even a high dose of Prozac or Zoloft could not clear the fog now.

The political mood in America is extremely volatile these days. In 2008, the American voters were upset with the policies of the George W. Bush administration and turned over Congress to the Democrats while electing Barack Obama president of the United States. Two years later, disenchanted with the policies of the Obama Administration and the Democrat-controlled Congress, Americans voted the Democrats out of power in the House of Representatives. Read more »

A recent story in USA Today showed a severe problem about Republican strategy for 2012 when they did a story on Republican outreach to Hispanics. Or I should say the lack of Republican outreach to Hispanics. Hispanics are the fastest growing minorities

The following should be the rules of engagement for conservatives in winning in the 2012 elections.

First rule, know your opposition. Never use the word liberal, but insted use leftist in describing your opponents, "It is leftist congressman John Smith who stands for the following." The left's goal is to paint the conservative movement as the radical forces but the reality is 2 out of every 5 voters consider themselves conservative, and another 2 out of 5 consider themselves moderates.