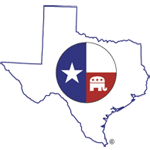 Restore
Renew
Reunite
Issues

You are here

Obamacare Unconstitutional

#KeepCruzing #StandWithCruz @TedCruz

Ted Cruz is making the argument for why the Senate should vote on the House Continuing Resolution that funds the government and defunds Obamacare. He intends to speak, as he said, until he is no longer able to stand. Read more »

Today the Supreme Court of the United States delivered President Obama a nice little package all wrapped up in a bow - a landmark victory in declaring the constitutionality of the Affordable Care Act (ObamaCare). While this is clearly a victory in this particular battle, will this be the catalyst needed to bring the conservative base back to the rolling boil it was before the 2010 mid-term election? Read more »

The 11th Circuit has found that Obamacare's mandate to force Americans to purchase health insurance is unconstitutional. The 11th Circuit panel of three judges upheld (2 to 1) a Florida District Court's decision that the mandate was unconstitutional. However, the panel declined to affirm the full scope of Judge Vinson's ruling and hold the entire law unconstitutional.