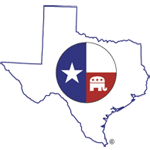 Restore
Renew
Reunite
Issues

You are here

Obama Jobs Speech

Today, I released the following statement in response to President Obama's address to a joint session of Congress:

After our economy created zero new jobs in August, the American people demand and deserve for Washington to get serious about addressing our nation's unemployment crisis. Unfortunately, President Obama used another speech to once again promote more of the same failed 'Stimulus' policies that the American people soundly rejected last November.

Earlier today, I previewed on Fox News President Obama's address to a joint session of Congress tonight.

The President's policies during the first two years of his Presidency have not only been ineffective in dealing with the problem of high joblessness and trying to get people back to work, they have actually made things worse.

We don't need more government jobs, we need the private sector to grow the economy and create jobs. Read more »

Today I called on President Obama to exercise regulatory restraint in order to protect small businesses and America's job creators from the growing costs of federal regulations.

As President Obama prepares for his speech on the state of the economy, he should consider the burden his Administration's regulations have imposed on American businesses. A recent Heritage Foundation study reported that in his first two years in office, President Obama imposed 75 new major rules costing the private sector more than $40 billion. And more than 4,200 new regulations are in the pipeline.