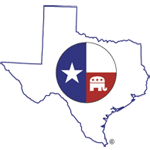 Restore
Renew
Reunite
Issues

You are here

Exclusive Rick Perry Interview

"To sum the matter up, the authorities are afraid, men with property and families are afraid, employees and decent workmen are afraid, and the only people who have nothing to fear at present are the criminals". - Hans L Heldt, 

Mining Engineer during the Mexican Revolution, J

uly 29, 1911

Governor Rick Perry

History is repeating itself. Let's face it, Mexico is in the middle of a war with the drug cartels and regardless of how the MSM want to sugar coat the situation,

It is incumbent on every generation to pay its own debts as it goes. A principle which if acted on would save one-half the wars of the world. - Thomas Jefferson

It was my privilege to have a one-on-one interview with our Governor Rick Perry of the great state of TEXAS! I had typed my list of questions and waited anxiously for his call.