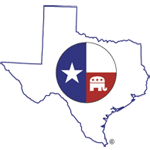 Restore
Renew
Reunite
Issues

You are here

Texas GOP Vote Bloggers

Adrian Murray is the president of Painless Performance Products, a Fort Worth based manufacturer of wiring and electrical systems for the hot rod and classic car restoration market. His company has received numerous awards including Manufacturer of the Year in 2002 and 2009 by an industry trade association and named Fort Worth Small Business of the Year in 2006. He serves on the Executive...

Adryana Boyne is a consultant, analyst and strategist for engagement on public policy, politics, business marketing and Hispanic issues. She serves as the National Director of VOCES Action, an organization that informs, educates, and empowers Latinos with conservative values. VOCES Action also educates and helps non-Latinos to engage with Latinos. Boyne...

Alex Nowrasteh is the immigration policy analyst at the

Cato Institute's Center for Global Liberty and Prosperity.

Previously he was the immigration policy analyst at the Competitive Enterprise Institute. His work has appeared in The Wall Street Journal, Houston Chronicle, Boston Globe, San Jose Mercury, Richmond Times-Dispatch, Huffington Post,...

Amanda Adamez is a conservative activist from Beeville, Texas. She graduated from AC Jones High School and received her undergraduate degree from the University in North Texas in Denton.

Amanda has served as Chairman of the UNT College Republicans, State Secretary, and State Chairman of the Texas College Republicans. In addition to her positions on the state level, she has also served...

Andrew Adams is Vice President and General Counsel for Adams Insurance Service and holds a J.D. from the University of Texas and a B.B.A. from the University of St. Thomas, summa cum laude. Born and raised in Houston, Texas. Andy worked for Bracewell &...

Artemio "Temo" Muniz currently serves as the chairman of the Federation of Hispanic Republicans, an auxiliary of the Republican Party of Texas. In 2008, Muniz initiated the now defunct "Conservador Alliance" which focused on building conservative networks within the community and reconnecting traditional social institutions. Featured on NPR, Univision, Univision Radio, Huffington Post, The...

Barbara is a native of Tulsa, Oklahoma and attended the University of Oklahoma. After graduating, she settled in Dallas in the mid 1970's. After several years in the work force, she put herself through UT-Arlington on savings, student loans and internships where she met her husband Raymond and earned a degree in Engineering and became a technical writer.

Barbara was a stay-at-home...

Beverly B. Nuckols, MD is Board Certified in Family Medicine and passed her American Board of Family Practice certification exam for the third time in July 2007. She graduated from the University of Texas Health Science Center at San Antonio Medical School (1990) and Family Practice Residency (1993), and earned a Masters of Arts in Bioethics from Trinity International University in Deerfield,...

Billy Bob Bean is name that has been given to a recurring blog dealing with the law and the legal profession.

The law and lawyers have become an overwhelming impact on our daily lives and well being and too often not for the good. This blog will explore those problems as well as the uncertain future for the legal profession.

U.S. Representative Blake Farenthold is a lifelong resident of South Texas, born and raised in Corpus Christi. His strong ties to the community make him an effective advocate for the people of South Texas. He earned his bachelor's degree from the University of Texas at Austin in Radio, Television, and Film, and his law degree from St. Mary's University School of Law in San Antonio.

His...

Bob Price is a political news contributor for Breitbart Texas. He is an expert about issues related to border security and illegal immigration and has expanded to cover stories of local, state and national interest from a Conservative Texas Perspective. He also volunteers with US Border Watch, a civilian volunteer border security organization, as Communications Director. He has been with...

Brad is a proud native of Nassau Bay, Texas. He graduated from Clear Creek High School in 1992 and then attended and graduated from Kilgore College (1994) and University of Mississippi (1997) majoring in Marketing and Finance.

From 2000 to 2011, Brad was the Vice President of Operations for three of the Bailey family-owned Houston area seafood restaurants: Sudie's Catfish & Seafood...

Brandon Michael Darby is an activist who rose to international recognition for his role in co-founding and directing the Common Ground Relief organization in New Orleans' 9th Ward in the aftermath of Hurricane Katrina. Though once a prominent radical who worked with former Black Panther Party members, Palestinian and various other radical groups, his experiences led him to have a deep love for...

Bruce Bowers is an artist, musician, author, leather worker, boot maker living in North Texas. He is the lucky husband of a wonderful wife and father to a great stepson who has become an active member of the United States Marine Corps. He follows the grassroots, populist political movement, concentrating on conservative, Republican values, and he hopes to inform and entertain his readers through...

Cathie Adams currently serves as the "International Issues" chairman for Eagle Forum and on the board of the national Eagle Forum. She previously served five years as president of the Dallas Eagle Forum and 16 years as president of the Texas Eagle Forum, until being elected chairman of the Republican Party of Texas in 2009. She was named by Campaigns...

Charles C. Foster is Co-Chairman of Foster Quan, LLP (formerly Tindall & Foster, P.C.), and head of the Immigration Law Section of the firm.  He is also the honorary Consul General of the Kingdom of Thailand.  A native of Galveston, Mr. Foster received his Bachelors Degree from the University of Texas and his Juris Doctorate from the University of Texas School of Law.  Mr. Foster...

Danielle Treviño is a political communications professional. She is a recent graduate of the Walter Cronkite School of Journalism and Mass Communication at Arizona State University with a Bachelor's degree in Journalism and Master of Mass Communication.

Her primary skillset includes content writing, social media management and strategic planning.

Danielle has extensive...

Follow David Bellow on Twitter: @DavidBellow and on Facebook: David Bellow

Michael "David" Bellow Jr. is an Army National Guardsman and a State Republican Executive Committeeman (the opinions on this blog do not reflect the official opinion of the National Guard or the Texas GOP). He was born in Beaumont, TX and was raised, and currently lives, in Lumberton, Texas (Hardin County)....

Debbie Georgatos has lived in Dallas since 2000, and before that in Washington DC, New York, and San Diego. She is a campaign consultant for conservatives, former litigation attorney and Republican Party activist. She began her legal career representing large businesses and small business owners in employment-related litigation in a major Southern California law firm. She has served as...

As a candidate in the Republican Primary for governor, Debra Medina captured the attention and affection of Texans. She has dedicated a considerable amount of her adult life to the pursuit of public policy that promotes limited government and the protection of the freedoms and prosperity envisioned by our nation's founders.

Debra continues to give voice to the freedom movement as she...

Duke Machado is a six year U.S. Air Force Veteran, 20 year Automotive Executive and a Republican grassroots activist. Duke is Founder and Director of

GOPisForMe

, an Hispanic Outreach initiative and Auxiliary of the Republican Party of Texas.

Eric Garza is a graduate of Texas A&M University with a degree in Political Science. He serves as the Southern Regional Director for the Texas Young Republican Federation.

Eric Garza is the founder and president of the Council on Service, Education, Representation of Values, and Opportunity (Conservo), a nonprofit organization dedicated to public...

Eric Weinmann works in City of Houston municipal government for an elected official (however, the opinions in his articles do not necessarily reflect that of the City of Houston or any of its elected officials). Through this work, Weinmann focus includes official office communications and constituent relations, allowing him to serve as a liaison between elected officials and the constituents...

Fernando Trevino Jr. is the Deputy Executive Director of Hispanic Republicans of Texas. Fernando graduated from George H. W. Bush School's Department of Political Science at Texas A&M University. Born in Del Rio, Texas, Fernando later moved to Brownsville, Texas where he graduated from the Hanna High School Technology & Medicine...

Gary Polland has been a practicing attorney for more than 30 years. His practice is a mix of government relations for Texas Strategies and trial work where he is Board Certified in Civil Trial law. Gary has a distinguished record of obtaining favorable results for his clients. Most recently he was honored by his selection in Texas Justice, a recent book about outstanding Texas lawyers and...

Gregory 'Greg' Knapp was born and raised in New Jersey, but has lived in Texas for 35 years. He has been a Texas Real Estate Broker for the last 32 years, and a Radio Talk Show Host for the last 22 years. The father of 4 adopted children, some internationals, he has been married to the former Angela Kay Chambers for over 27 years. He has 1 grandchild, and plays guitar in the music at Community...

Some people have a negative view of American Youth; they think that young Americans are apathetic, spoiled, lazy, you name it.  It's no wonder, popular television shows, movies, and the media in general portray an image of youth that is self-centered and materialistic. As surprising as may be, the youth of America carries great concern regarding our nation and most definitely its future. But...

Jacob M. Monty is the founding and managing partner of Monty & Ramirez LLP and is Board Certified in Labor and Employment by the Texas Board of Legal Specialization. His distinguished career involves the representation of employers in litigation matters in Texas and California, and his expertise in handling labor issues in Hispanic workforces. He...

Jan is an Associated Press Award Winning Veteran television investigative journalist, now turned citizen activist for the Conservative Movement. Her Conservative voice has generated a following of over 350,000 friends and subscribers on her website and three Facebook pages, "Jan Morgan," "Jan Morgan Media," and "Jan On America," which led to her being selected the first Facebook Conservative...

On January 8th, 2013, Jason Villalba took the oath of office to serve as the Texas State Representative for House District 114. He was appointed to serve on the Business and Industry and Environmental Regulation Committees during his first full term. When the first special session was announced, Rep. Villalba was appointed to the Select Committee on Redistricting. In his first session, Rep....

On November 15, 1946, Jerry Patterson was born in Houston, Texas. He attended Houston public schools and graduated from Jesse H. Jones High School in 1965.

In college at Texas A&M, Jerry lettered in swimming and was a member of the Corps of Cadets. As a history major, he earned a Bachelor of Arts degree – Class of 1969. Upon graduation, Jerry was commissioned as a 2nd Lieutenant...

Jim Frame is now retired and living in North Dallas with his wife, Donna. He is leading a very busy life, involved in conservative causes, and still doing some business consulting and advising non-profit organizations.

After high school, he attended Northwestern State University, divided up between an active duty time in the Marine Corps and 5 years Reserve time. His education...

Joe Pojman, Ph.D., is the founder and executive director of Texas Alliance for Life, an independent, nonpartisan, nonsectarian, pro-life organization whose goals are to protect innocent human life from conception through natural death through peaceful, legal means.

He has served as the executive director for 16 years. He is frequently...

Joey is a staunch Conservative Republican. He traces his roots back to the West Texas oil fields. After what was known as the west Texas Oil Glut when the oil business took a downturn, his family relocated to Carrollton, Texas and then later to Garland, Texas.

He graduated from North Garland High School in 2001. Immediately after graduation he enlisted in the United States Navy. Upon...

John Cornyn III has been representing Texas as a United States Senator since 2002.

During his first term in the U.S. Senate, Sen. Cornyn distinguished himself as a leader in the Senate on a variety of issues important to Texans and has earned a national reputation as an articulate...

As a conservative, "Jeffersonian Republican," Congressman John Culberson is committed to Thomas Jefferson's vision of limited government, individual liberty, and states' rights. Simply put, John Culberson's goal is "Letting Texans Run Texas."

John Culberson was elected in 2000 to represent the 7th District...

Bishop John Lawson is the Pastor of Children of God Ministry in Dallas,Texas.

Bishop Lawson was born in Chicago, Illinois. By the time he reached the age of 15, both of his parents were deceased, but that did not stop him. He went on to graduate from high school and later obtained his Bachelor of Arts Degree. Shortly after, he met his Mentor and spent 17 years working and learning from...

Kelly Horsley is a native Houstonian, a wife and stay at home mom to three boys, which she home schools. She firmly believes in the vision that our founding fathers had for our freedoms when they wrote the Declaration of Independence and the U.S. Constitution. She dove head first into politics when she saw that these documents were being ignored with the first of the bailouts in 2008 and the...

Kevin Jackson is a father of four sons, and an unlikely success story, given his background.

He is a former management consultant having some of the world's largest companies as his former clients. Interaction with prominent business leaders, as well as being a business leader himself has provided Jackson real world perspective to politics.

"What you learn about America is people are...

Kira Davis is an actress, writer, blogger and talker. She is also a mother, wife, proud American and black conservative who is concerned about the nation's shift away from traditional American values and Constitutional principles. Check out her site, kiradavis.net, which is a site dedicated to arguing and defending conservative values and principle in...

Kristopher Infante is the current State Chairman of the Texas Federation of College Republicans (TFCR), the largest conservative youth organization in Texas. Kristopher was born and raised in San Benito, TX where he was introduced to politics while working as Editor in Chief of his school newspaper. After graduating from San Benito High School, Kristopher moved to San Marcos, TX to attend...

Kyle Scott, PhD, teaches American politics and constitutional law at the University of Houston and is on the Lone Star College Board of Trustees, Position #2. He has decided that in addition to writing about politics he should join in on the policymaking. In running for the LSCS Board of Trustees he hopes to restore fiscal sanity by opposing the addition of more debt and by keeping taxes and...

Kyleen Wright is the President of

Texans For Life Coalition

. Kyleen has been working since her teenage years to protect innocent human life. With a business background in marketing and law, she served ably as President of Greater Tarrant Right to Life beginning in 1987. As Vice President of Texans United for Life from 1994 to 2000, Kyleen worked as a chief...

Lamar Smith represents the 21st Congressional District of Texas. Congressman Smith maintains strong ties with the people he serves while taking an active role in achieving policy solutions that benefit our country.

In January, he was selected by his colleagues to serve as the Chairman of the House Judiciary Committee.

Established in 1813, the House Judiciary Committee is the...

Larry Perrault has been politically active all of his life, writing about politics, philosophy, and theology online since 1995. He blogged through the 2007-'08 primary election campaign season and continued blogging after the primaries supporting Senator John McCain.

Larry has worked as a pro-life activist with Houston's two largest pro-life organizations, but he bridles at being...

Linda Vega is a native of Texas. Born in Weslaco, Texas, she is the youngest of nine siblings. She was graduated from the University of Texas in Austin and the George Washington Law School in D.C., with a full scholarship from both establishments. She previously worked at The Department of Labor, and is currently in private practice at THE VEGA LAW FIRM. Her areas of expertise are in...

Luke Bowen is the Research Administrator at the Texas Patriots PAC. He graduated from Wheaton College (Illinois) with a B.A. in Political Science in 2011, as well as a minor in English. Albeit a native Texan, he spent much of his childhood in Ecuador and Alaska, before finally making it back to Texas after spending his college years in Barack...

Manuel "Manny "A Rosales is the CEO of Verissimo Global, a full range of information technology and communication solutions for today's commercial and government sectors.

Mr. Rosales serves as the National Chair of the Latino National Republican Coalition, a grass roots Hispanic conservative organization with Chapters throughout the United States.

Mr. Rosales was elected to the...

Mark S. Ramsey is a registered professional engineer with over 30 years of multi-disciplined research and drilling operations engineering experience, primarily in the oil and gas drilling industry. He was a founding member of the Technical Advisory Board of Cabot Specialty Fluids. He has chaired technical sessions for the SPE, IADC, and OTC. He has served on the...

A lifelong resident of Dayton, Ohio, Congressman Mike Turner has family roots in Eastern Kentucky. His parents, Ray and Vivian, moved to Dayton in the 1950's to take advantage of the job opportunities in the manufacturing industry. Mr. Ray Turner worked at General Motors, retiring after 42 years as a member of IUE local 801; and Mrs. Vivian Turner retired from teaching in the Huber Heights...

Nelson Spear holds a Bachelor of Arts degree in Political Science from S.M.U. and a law degree from Washburn University School of Law. His career includes twelve years as a prosecuting attorney and serving as a full-time Commissioner on the New Mexico Gaming Control Board. Currently, Nelson co-manages a family owned oil and gas business with his brother.

Nelson Spear is a Christian,...

Norman Adams is President of Adams Insurance Service, Inc., and a Certified Insurance Counselor ("CIC") and licensed Risk Manager. He has more than 45 years of experience in the insurance industry and is the second of three generations to operate Adams Insurance Service after his father, M.G. Adams...

A conservative community leader, United States Congressman Pete Sessions has combined hard work, innovative thinking, and common-sense principles to build a successful congressional career. Congressman Sessions was born on March 22, 1955 and grew up in Waco, Texas. He graduated from Southwestern University in 1978 and went on to work for then-Southwestern Bell Telephone Company for 16 years,...

Congressman Randy Neugebauer proudly represents the 19th Congressional District of Texas, which stretches across 27 counties and includes the cities of Abilene, Big Spring, and Lubbock.

As one of the most conservative Members of Congress, Randy is a strong advocate for fiscal discipline, limited government, a strong national defense, and the preservation of traditional Texas values in...

Richard Dillon is a long time conservative Republican activist. Raised in Indiana and Ohio, he arrived in Houston 40 years ago to attend Gulf Coast Bible College in the Heights area.

Richard is currently employed as a computer engineer for a fortune 100 company, and has been a poll watcher an d precinct chair for the last 15 years....

Richard Morgan is the Chairman of the Texas Young Republican Federation, the only official Republican Party of Texas auxiliary with a primary focus on the 18-40 age demographic. He also serves as Technology Director for the Dallas County Republican Party and occasionally as a guest blogger for TexasGOPVote.

In addition to his political...

Ron Nehring was the Republican nominee for California Lt. Governor in 2014. He is a veteran conservative leader who served as the Chairman of the California Republican Party, responsible for the direction and management of the largest state Republican Party in the nation. The acuity and focus he brings to this role is the result of over twenty years of domestic and foreign policy and political...

Rudy Cajka is political activist and historian currently residing in Texas. He is an active member of the Denton County Republican Party and has written numerous articles on political and conservative topics for many years. He is a free market conservative and he devotes considerable time analyzing elections and current events.

Rudy Cajka also...

With over ten years of experience in radio, Scott Braddock brought his love for broadcasting to Newsradio 1080 KRLD in April 2008. He is the host of Beyond the Headlines, which airs weekdays at 2pm on KRLD.

Most recently, Scott served as Chief Political Reporter for Newsradio 740 KTRH in...

Shirley Spellerberg was born and educated in Waco, Texas. Shirley married her late husband, USAF pilot Herman R. Spellerberg, while he was on leave from PanAm Airlines. When Herman returned from his tour of duty in Korea and returned to PanAm, he and Shirley resided in Pasadena, where they lived for 7 years. Herman was transferred to Miami Florida where they resided for several years.

...

Sonja Harris is a native Texan and established photographer of over twenty years. She began her career as a public relations photographer for the city of San Antonio and continued working for other major companies until she managed her own studio. Her photographs have appeared in local, national and international media and literature. She is currently working on her latest series entitled '...

With a goal to help individuals achieve optimal health and lifelong wellness through the natural treatment of food and airborne allergies and yeast sensitivity, as well as balancing the thyroid, adrenal and sex hormones, Dr. Hotze believes in evaluating an individual's symptoms and then treating their underlying causes naturally...

Susan Fletcher is Collin County Commissioner for Precinct 1.

Susan Fletcher was born in Sherman, Texas and received her Bachelor of Fine Arts in Interior Design / Industrial Technology from the University of North Texas in 1989. While at UNT, she served as a peer counselor and was active in many other college life organizations including the Alpha Alpha chapter of Chi Omega. Upon...

In 2012, Ted Cruz was elected as the 34th U.S. Senator from Texas. A passionate fighter for limited government, economic growth, and the Constitution, Ted won a decisive victory in both the Republican primary and the general election, despite having never before been elected to office.

Propelled by tens of thousands of grassroots activists across Texas, Ted's election has been described...

As a 6th generation Texan, Congressman Ted Poe learned very early on the meaning of "God and Texas." Born and raised in Texas, his grandmother instilled in him a love for Texas, faith, public service and conservative principles. Elected to the U.S. House of Representatives in 2004 to represent the Second Congressional District of Texas, Congressman Poe brings his no-nonsense style to...

Mission Statement

The Texas Patriots PAC's mission is to organize, educate, and inform citizens regarding public policy, and to support the election of local, state and national candidates who share their Core values.

Principles of the Texas Patriots PAC

The Texas Patriots PAC is a non-partisan...

Theresa Blake is a mom to four children under the age of 10. She has been married for 10 years this September. For her undergraduate education, she went to the University of North Texas and is currently a law student at Texas A&M School of Law in Fort Worth. Theresa Blake has been active in politics since 2008, working for the Denton County Republican Party as precinct chair and volunteer...

Thomas E. Woods, Jr., is a senior fellow of the Ludwig von Mises Institute. He holds a bachelor's degree in history from Harvard and his master's, M.Phil., and Ph.D. from Columbia University. He is the author of eleven books, most recently ...

Todd Staples is the 11th Texas Commissioner of Agriculture. Commissioner Staples believes the free enterprise system and individual responsibility are the keys to prosperity for Texas.

From his earliest days of public service as a member of the Palestine city council through his tenures in the Texas House of Representatives and later the Texas Senate, Commissioner Staples has...

Thomas Donelson is presently the chairman of Americas PAC, a PAC that specializes in expanding the free market conservative coalition by spreading the message to demographics that rarely votes conservative including Hispanics and African-American....

Tom Pauken was the Commissioner Representing Employers for the Texas Workforce Commission (TWC), where he served since being appointed by Governor Rick Perry in March 2008 until April 30, 2012.

He brings decades of public service experience to TWC, having held numerous leadership positions.

In 2007, he served as Chairman of the Governor's Task Force on Appraisal Reform. He served...