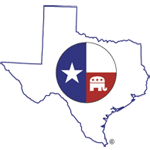 Restore
Renew
Reunite
Issues

You are here

Contact Texas GOP Vote

Thank you for you interest in Texas GOP Vote. Our goal is to help raise the level of public debate in the Great State of Texas regarding issues that affect us all. In doing so, we believe that we can help legislators and voters reach a consensus on those issues to create policies that are right for Texas. Together we can Renew, Restore and Reunite the Texas GOP Vote.

If you have any questions, feedback, or comments please fill out the form below and click submit.