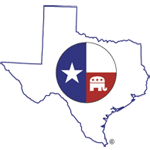 Restore
Renew
Reunite
Issues

You are here

The 18th Congressional District of Texas: Can Sheila Jackson Lee Be Unseated?

Beginning north of Houston, Congressional District 18 (CD18) includes Bush International Airport, the Heights, downtown Houston, a swatch of the ship channel, and continues south to encompass several institutions of higher education. It is 228 miles of an ethnically and financially mixed population of over 650,000. CD18 is one of the most important districts in Texas because it is the minority majority district gerrymandered for African-American Democrats.

Some would argue that the district was designed for Barbara Jordan, the widely respected first Congressman of CD18. Jordan was the first black woman from a southern state to serve in the House of Representatives. She represented the district for 10 years beginning in 1972.

Sheila Jackson-Lee has been the congressional representative of CD18 since 1994, but is a far cry from Barbara Jordan. Lee historically votes contrary to the ethics and causes Jordan previously championed. Lee parrots the vote of House Speaker Pelosi, contributing to the out of control spending in Congress, and mortgaging our children's and grandchildren's futures. The incumbent, along with her fellow Congressmen, gave themselves a salary increase of $10,000 each over the next two years while stopping cost of living allowances for social security.

Few would dispute that there is dissatisfaction with the way liberals are handling the state of our country's economy. With our national debt clock ticking at over 12 trillion dollars and the erosion of Constitutional rights, it's time for a change.

Voters in this district are angry over the bill that could well tax Black talk radio out of existence. They also remember that Jackson-Lee backed Hillary Clinton, not Barack Obama. But, is job loss, a devastated economy, bad press and a district neglected for more than 15 years enough to unseat the notorious Congressman? If you look to the Democratic side of the ballot, the answer is likely "yes," because for the first time in a very long time this incumbent has competition from her own party. And, if you look to the Republican side of the ballot, you find another serious female contender, Brenda Z. Page.

Why a Republican Can Win

Democrats are offering nothing new in the way of substance on their ballot. Currently, Democrats have three candidates to choose from in the CD18 primary election: (1) an incumbent career politician who we've discussed at some length, (2) a local career politician, and (3) an unknown career attorney. Regardless of who wins, voters will get politics as usual on the Democratic side of the ticket.

CD18 has been unshakably Democratic for 39 years. Naysayers like to tout that it's impossible for a Republican to win CD18. We will prove them wrong in the upcoming election. The excitement being offered this year is a change in district demographics, the right political climate, and a Republican ballot with a real contender for the district's congressional seat. Voters have the chance to make a difference for the future of this district!

Three Republicans are currently on the ballot for CD18, two are white males, but in this minority district, the odds are against a white man winning this election. African-Americans have carried this district from inception, electing a woman Congressman to the position the majority of the time. At the top of the Republican ballot now comes a woman with a strong financial background, who is a small business owner, and an attorney - not a career politician. Republicans and conservatives have someone who can go nose to nose with Sheila Jackson-Lee and win!

Why this is an Election to Watch?

Four things are working together to make CD18 an election to watch: (1) voter intolerance for politics as usual, (2) an incumbent who embodies the arrogance of liberal Democratic Washington politicians, (3) a shift in voter demographics and interest, and (4) a serious, hard-working Republican candidate running on the ballot.

Though this is not a race about race, you can't ignore demographics in any election. It's true that the African-American population has decreased, so are there enough voters in the district that want real change? Will this Democratic sanctuary fill the polls for the primary, only to lose interest in the general election? Hispanics have had less success getting out the vote in CD18 even though their population has increased. Can a conservative Republican woman draw Hispanic voters into the polls to vote their traditionally conservative values? Will voter turnout be enough to see the pendulum swing to the Republican side?

Tired of Sheila shenanigans, CD18 constituents may well be looking to free up the incumbent's future. After all, we're in a fight for our nation, for the born and the unborn, for our future. This does not come without hard work, perseverance, and difficult choices. It is up to each voter to research the issues and vote for the person who would best serve the community. Only you can make the changes you want to see in CD18.

Perhaps former Chairman of the U.S. Joint Chiefs of Staff, Colin Powell said it best:

"A dream doesn't become reality through magic; it takes sweat, determination, and hard work."

 

Brenda Z. Page is a candidate for U.S. Representative of the 18th Congressional District of Texas.